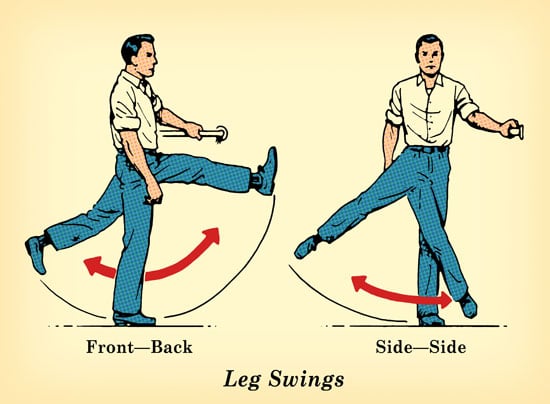 More and more research is now telling us of the remarkable damage that sitting for a long length of time does to our health.  Chairs are a mortal enemy now, or at least they are if you spend more of your day in them than out of them.
For instance, who hasn't felt this after working in your chair?
You've probably experienced those moments when you get up from a sitting position and your butt feels numb and your hips feel so tight that you have to lean forward at the waist just to walk. Excessive sitting leaves your hips and legs tight and your glutes inactive. Even after you stand up, the ill effects of sitting stay with you and may prevent your butt muscles from firing at an optimal level when you really need them – like when you suddenly need to chase down a purse snatcher!
Share your tips for leaving your seat below.
Illustration credit to Ted Slampyak/The Art of Manliness
 http://www.artofmanliness.com/2014/08/05/undo-the-damage-of-sitting/
The following two tabs change content below.
Bodega Life
In this section we explore the things that define Bodega Life. We bring you some of the best and brightest minds, sharing their knowledge and passion for the things they love. Sports, health, cars, finance and fashion are some of the lifestyle areas you'll discover. Enjoy!
Latest posts by Bodega Life (see all)