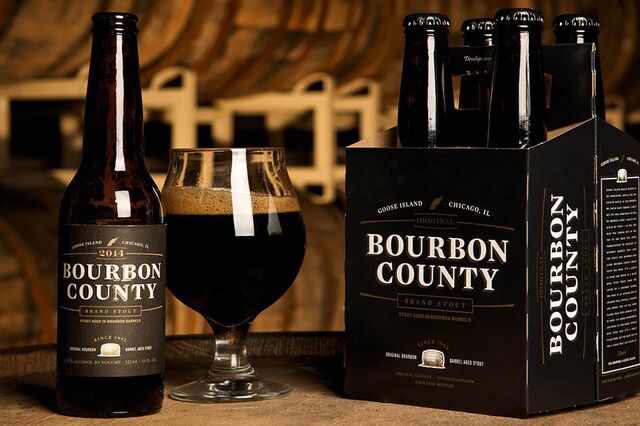 While there's reason to be suspicious when a micro brewery becomes enveloped in a bigger company and still produces craft beer, these beers will make you reconsider.  We're raring to try the Bourbon County Stout in particular:
The 2011 sale of Chicago's Goose Island to Anheuser-Busch InBev was among the most controversial in craft beer, as the titan triumvirate of B.M.C.—beer-nerd acronym for Bud, Miller, Coors—is generally seen as the enemy of microbreweries. The acquisition by the world's largest brewer raised many questions (along with plenty of derision) across message boards about whether Goose Island's beer could legitimately be considered "craft" any longer. The attention that continues to go into the Bourbon County Brand Stout line of Goose's portfolio—regarded as the original bourbon barrel-aged stout, conceived in 1992—is the operation's rebuttal.
For more, follow the link below.
 https://www.bloomberg.com/news/articles/2016-12-01/even-beer-snobs-will-love-these-mega-brewers-limited-releases
The following two tabs change content below.
Bodega Life
In this section we explore the things that define Bodega Life. We bring you some of the best and brightest minds, sharing their knowledge and passion for the things they love. Sports, health, cars, finance and fashion are some of the lifestyle areas you'll discover. Enjoy!
Latest posts by Bodega Life (see all)